Description
Tactical Emergency Compression Bandage Elastic Tactical Emergency
Tactical Medical Emergency Compression Bandage is specifically designed to provide quick packing of traumatic amputations, burns and large pattern wounds with minimal use of supplies and minimal effort.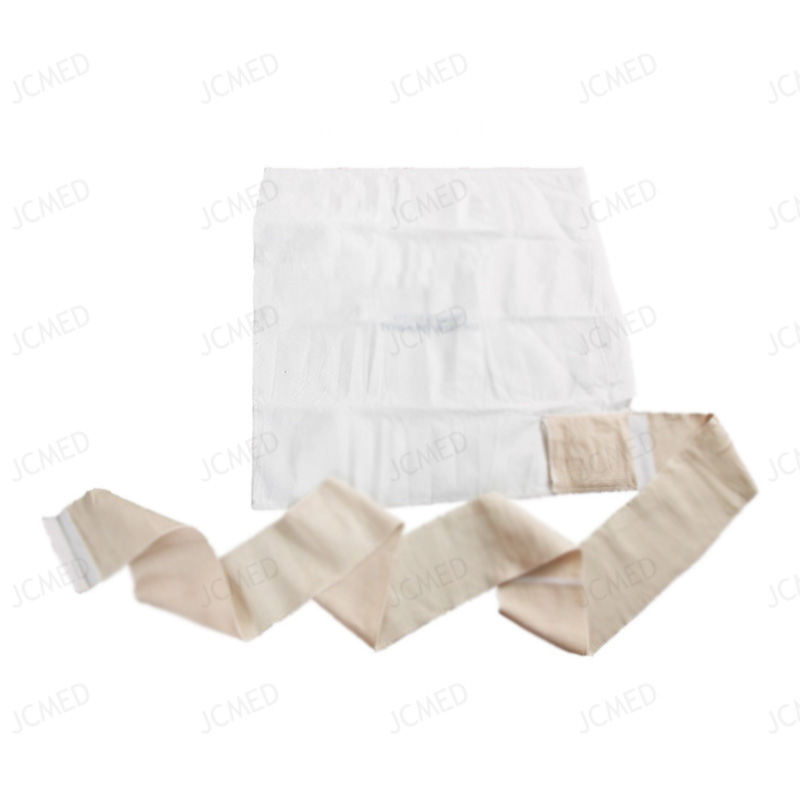 Tactical Emergency Bandage Features:
The Tactical Emergency Bandage provides a 20″ X 20″ treatment area, but packs to about the size of a 4″ combat bandage.
The large non-adherent wound pad easily wraps around limbs and secures via the attached elastic wrap. It provides a large sterile protective covering for shrapnel wounds or burns. The Tactical Emergency Bandage is large enough to cover the entire back or chest of most casualties.
The Tactical Emergency Bandage also offers a removable occlusive layer that will cover a 19″x 19″ area or can be used to cover abdominal contents minimizing the loss of heat and moisture.
The brakes on the bandage help prevent accidental unrolling of the elastic wrap during high stress application. These brakes are especially helpful during the dressing of amputations. By providing multiple points of adhesion the brakes prevent slippage of the elastic during the wrapping process. This creates a more secure, effective bandage and decreases the chance of the wound being exposed during movement.
Emergency Bandage Series:
Certificate:
FAQ
1.What certificate do you have ?
We have CE , ISO certificate.
2. What is the MOQ ?
For medical bandage: 1000 rolls
3. Is there any sample charge & is it refundable?
Yes, there is sample charge for producing samples. Under circumstances, full sample
charge can be refunded after placing orders.
4. What is the lead time?
we usually need 25-30 days.
5. Can you short the lead time ?
Yes, we can try to short the lead time if you need goods very very urgently , but not every order can do that , we will short lead time for real need.
6. Do you have quantity discount?
Yes, we have quantity discount, so you can try to place order together ,then you can get more discount.